1860s
An historic student residence in Oslo, Norway
Construction began on expanding the cotton factory at Gjerdrums Vei 12, Oslo in 1864 – to accommodate the company's 1,000 employees. And for almost a hundred years, Nydalens Bomuldspinderi thrived as one of Oslo's leading manufacturing businesses, finally closing its doors in 1963. But it wasn't until 1986 that this stunning piece of architecture was brought back to life and converted into offices. And it would be yet another 31 years before the factory saw its next transformation.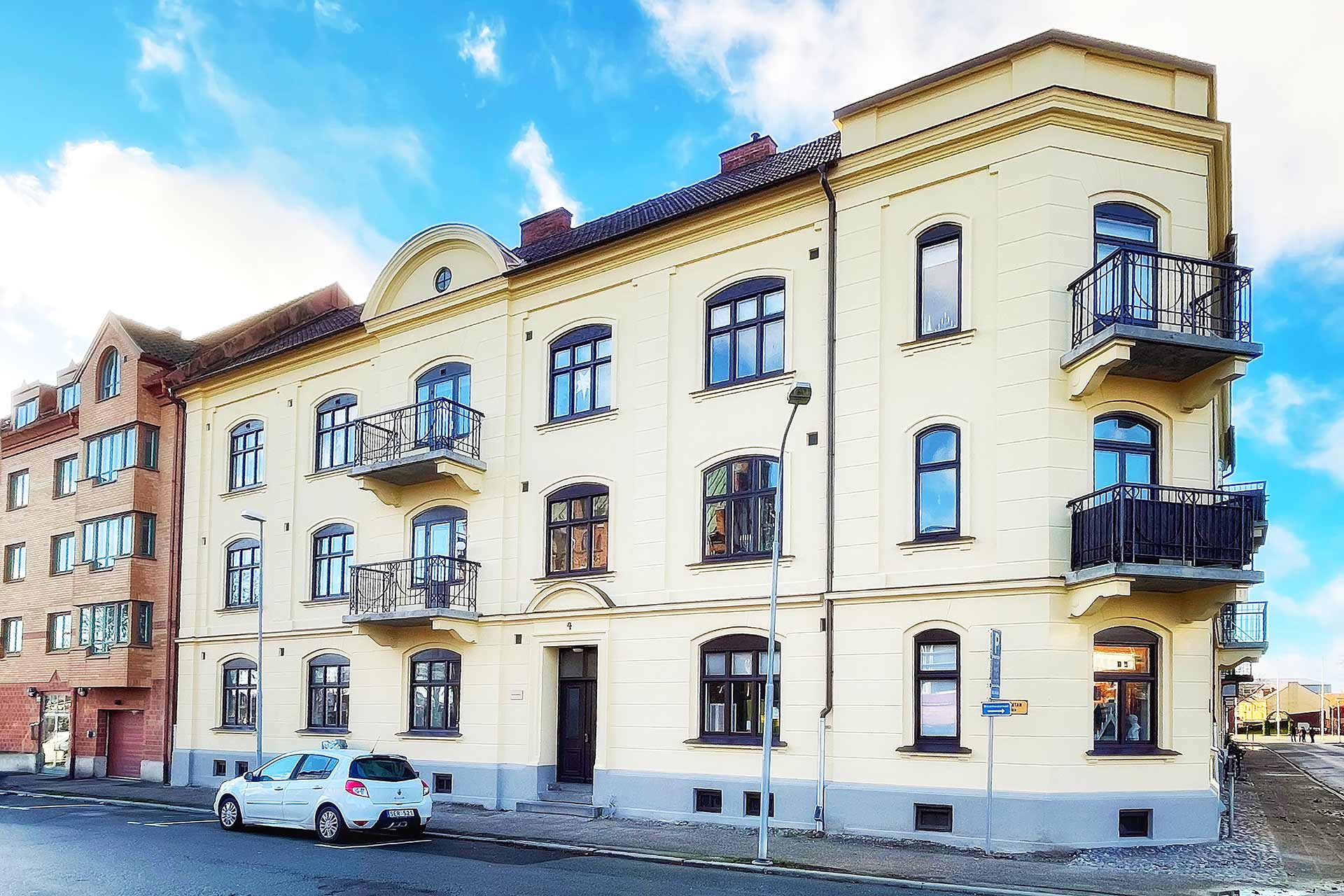 1890s-1900s
Peter Boisen – the Dane behind Ystad's architectural gems
Most residents in Ystad, Sweden know exactly who architect Peter Boisen (1836–1908) is. His influence can be seen throughout the town, including the Ystad Theatre and Ystad District Court, to name just two.
Born in Denmark in 1836, Peter Boisen was the son of parish priest Lars Boisen. He studied architecture in Copenhagen but moved across the narrow straits to Sweden as a young architect, where he landed a job as Ystad's town architect. Following a major fire in 1891, Peter was tasked with designing many of Ystad's public buildings, houses and apartment buildings.
One of these was Heimstaden's Östen 4 on the corner of Tingsgatan 4 and Bollhusgatan 14.