Partnerships
Our vision shapes our view of collaborations and the way we contribute to a better society. We are involved in collaborations that support our business operations at the local level and it is important that the collaboration creates added value for our tenants and contributes to the development of the cities in which we operate.
Our commitment focuses on security and activities that promote integration through education and health, especially aimed at children and young people and directed only at associations, organisations and events of a non-profit or socially beneficial nature.
Heimstaden does not cooperate with political or religious activities.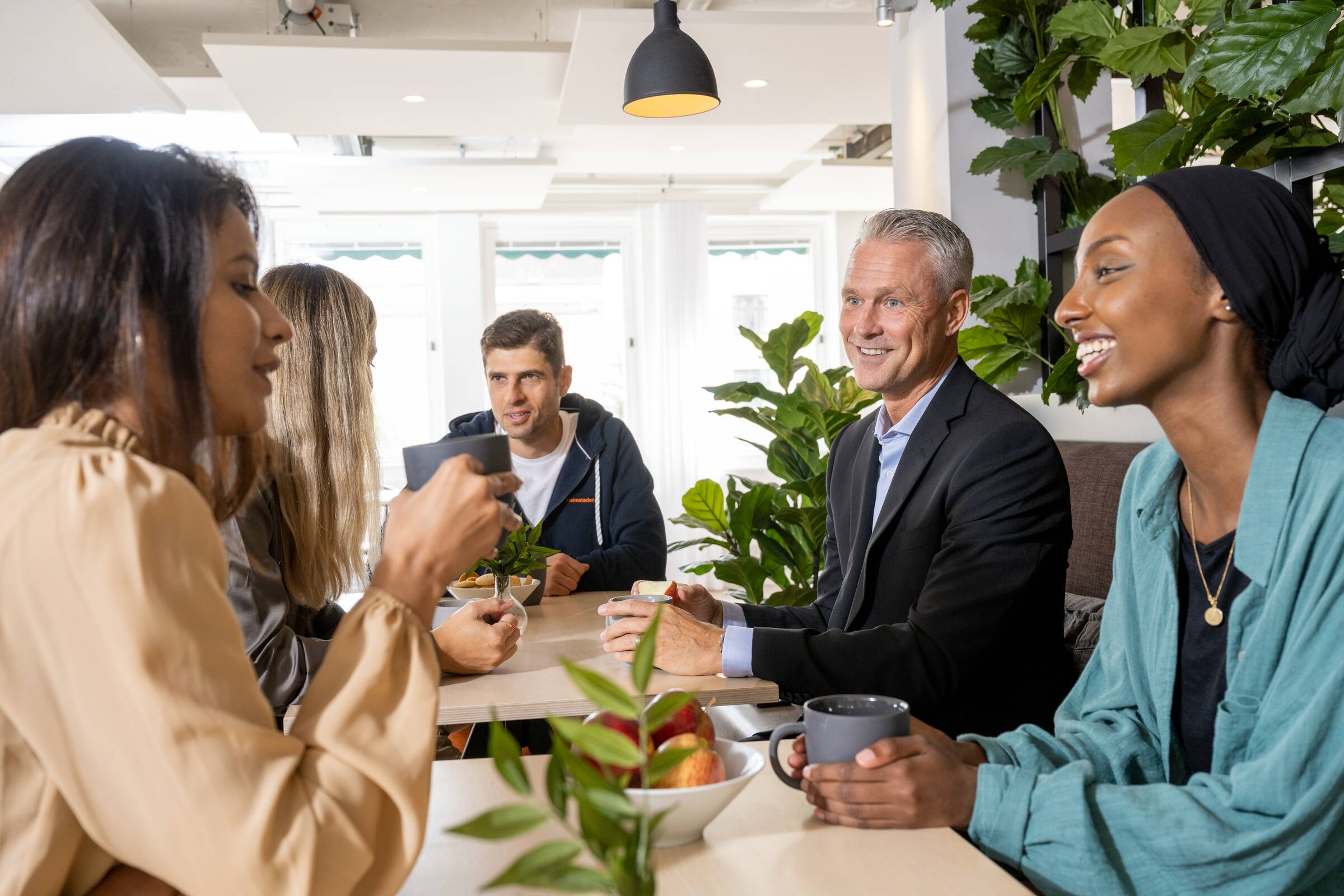 Positive working environment
Our employees are our most valuable asset. Which is why it is so important for us to to make Heimstaden a healthy and safe place to work.
We have a dedicated working environment team who ensure we work systematically with these issues. Our code of conduct provides guidance for how Heimstaden employees should act – toward each other, toward our tenants and towards anyone else they come into contact with. We also expect our suppliers to live up to the standards we set out in our code of conduct for business partners.
To help maintain the health and wellbeing of our employees, we regularly promote wellness-boosting initiatives and encouraging all employees to stay active. In addition, our ambition is for all employees to develop and grow through regular training sessions.
You can find out more about this work in our Code of Conduct, our Code of conduct for business partners and our Sustainability Report.