In our ArchitecTOUR, we take you on an architectural tour of some of Heimstaden's Nordic properties. Today we travel to Luleå and the Kronandalen area where we are currently creating a residential area with 80 rental flats.
In a district close to the centre of Luleå, we are planning 80 modern rental flats. Here we will offer everything from bright small attic homes with a studio feel to flats with large and sunny balconies with glass windows and magnificent views of the park and the historic Kronan area where the Air Defence Regiment Lv7 was previously located.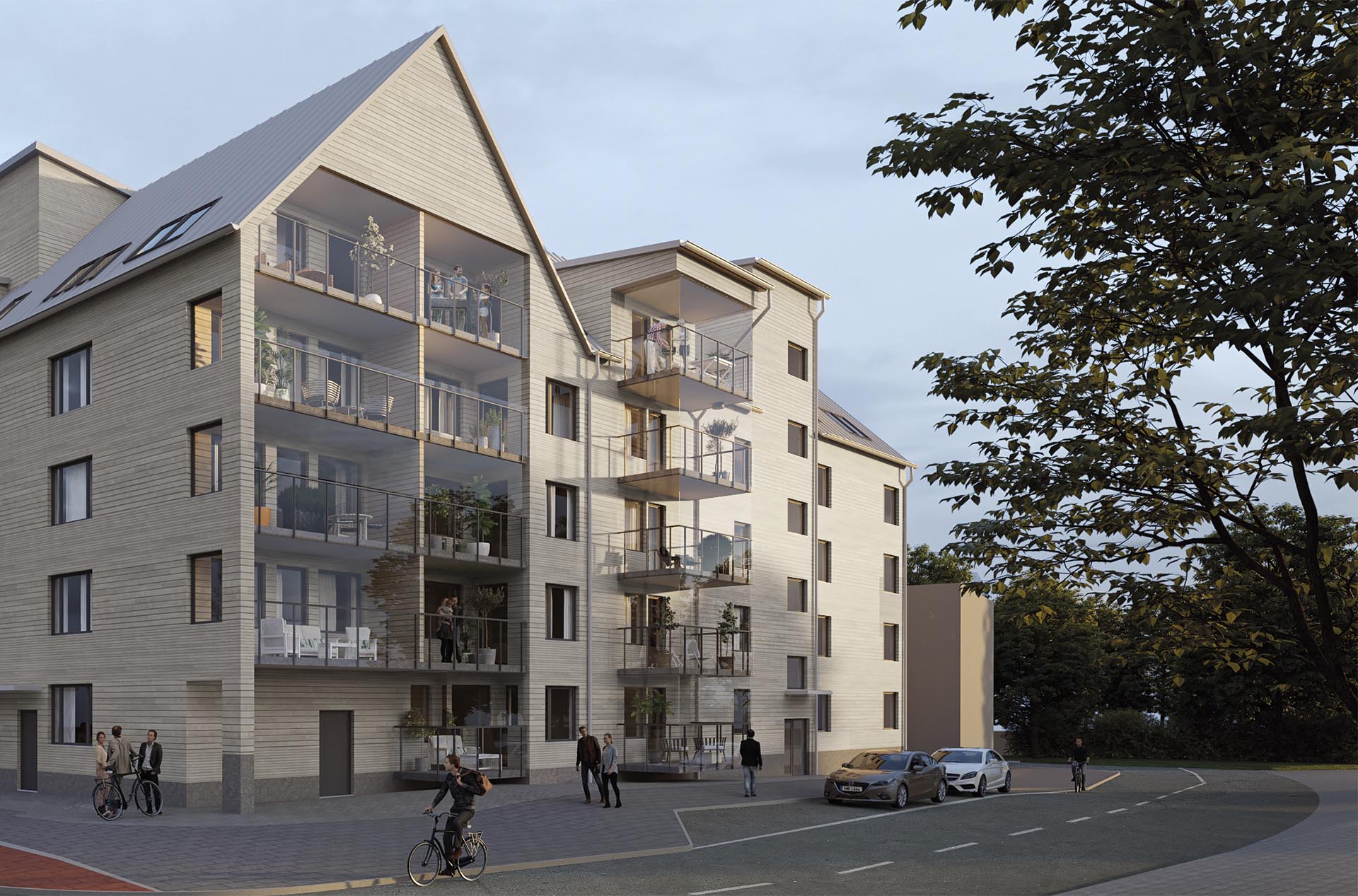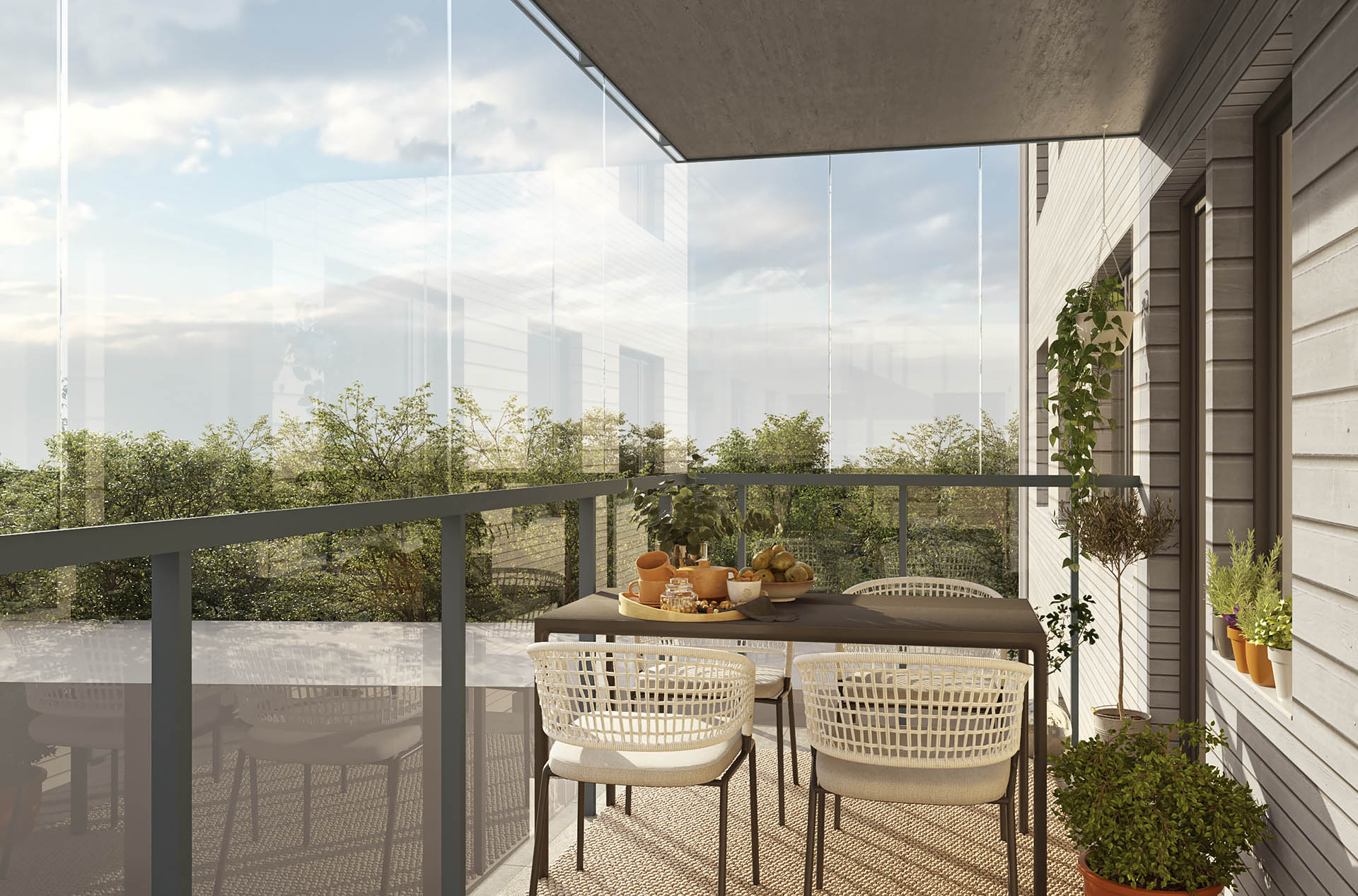 Inspiration from the northern forests
The inspiration for the house's façade and choice of material comes from the northern forest and from wood in a variety of shapes and expressions. The façade of the residential building has a wooden panel that brings a warm, solid expression to the modern district that is slowly emerging.
Wood panelling is used to give a vibrant and varied surface, which reminds you of the construction of a log cabin.
Wood as a building material is part of our history and this building reflects that heritage, but also the heritage of many of the historic buildings that survive from the time Kronan served as a regiment.
Bärmesen's façade has a stained wood panel in patina grey. The transparent stain lets the wooden façade retain its natural basic appearance but with a different colour.
An active lifestyle
The homes here at Bärmesen will inspire a sustainable and active lifestyle and promote and facilitate recreation in the woods and mountains. There are exercise tracks, outdoor gyms, ski slopes and a variety of other opportunities for an active outdoor life.
There is also a communal sauna which we at Heimstaden see as a natural meeting place for the residents in the neighbourhood. Perfect after exercise or as an extra energy boost during the cold months.
In the common bicycle park, it will also be possible to fix your bike or your skis.
Bärmesen contributes to both a modern and active way of life, outdoors and indoors.