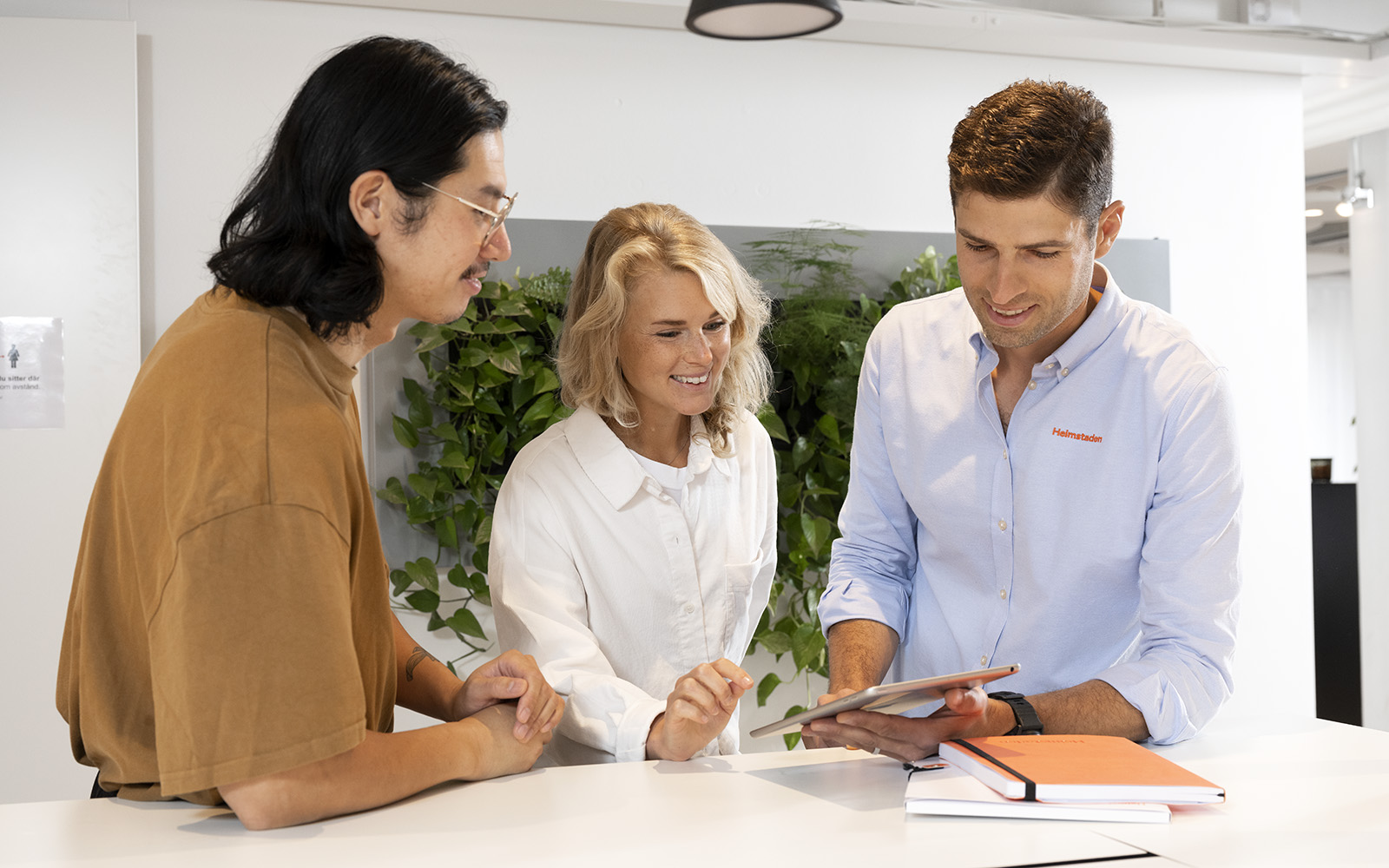 Sök svar eller ställ din egen fråga
Heimstadens HjälpCenter
Information regarding the Corona virus
How Heimstaden is acting in regards of Covid-19 
At Heimstaden we are doing everything we can to reduce the spread of coronavirus. We are continuously following the updates from the authority Folkhälsomyndigheten and are following their recommendations.

Together we help each other and we are grateful for your patience and understanding for the actions we need to take during this pandemic. Out of care for everyone, we kindly ask you to cancel meetings with us and only report critical service tickets if you experience any signs of respiratory symptoms, fever, cough, shortness of breath or breathing difficulties.

This is what Heimstaden is doing right now:
We only have booked visits to our offices. Spontaneous visits will not be handled.
We limit the number of new customers during apartment showings.
We ask control questions both in customer service and on My pages upon registration of service ticket.
We have introduced requirements for Heimstaden employees to wear mouth protection or visors in case of special service visits when tenants are in the apartment.
We do digital/postal signings of contracts

Stay safe!
Wash your hands frequently
Why? Washing your hands with soap and water or using alcohol-based hand rub kills viruses that may be on your hands.


Maintain social distancing
Why? When someone coughs or sneezes they spray small liquid droplets from their nose or mouth which may contain virus.


Avoid touching eyes, nose and mouth
Why? Hands touch many surfaces and can pick up viruses. Once contaminated, hands can transfer the virus to your eyes, nose or mouth. From there, the virus can enter your body and can make you sick.


Practice respiratory hygiene.
Why? Droplets spread virus. Make sure you, and the people around you, follow good respiratory hygiene. This means covering your mouth and nose with your bent elbow or tissue when you cough or sneeze. Then dispose of the used tissue immediately.


If you have fever, cough and difficulty breathing, seek medical care early
Why? Stay home if you feel unwell. Follow the directions of your local health authority. Calling in advance will allow your health care provider to quickly direct you to the right health facility. This will also protect you and help prevent spread of viruses and other infections.


Stay informed and follow advice given by your healthcare provider
Why? National and local authorities will have the most up to date information on whether COVID-19 is spreading in your area. They are best placed to advise on what people in your area should be doing to protect themselves. Updates at
www.folkhalsomyndigheten.se/
or by calling 113 13.
Information from the Public health agency of Sweden can be read in many different languages
 here
.
Useful sites to visit: Please contact us by:
Kind regards
Heimstaden
Tråden är låst för vidare kommentarer.
Toppen av sidan