A lot of people feel lonely and it's a growing social problem. It can lead to both depression and cardiovascular problems, so our Customer Ambassador has a purpose.
As a leading real estate company, our ambition is to offer the best housing experience. We do this through well-kept buildings and good service, but we are also doing other things.
We have hired Customer Ambassadors to give our customers that little extra and increase human contact outside of work. They arrange meetings where our customers can hang out and our statistics show that we are on the right track. 55% said that they got to know their neighbours a little better and 73% said that the well-being had increased.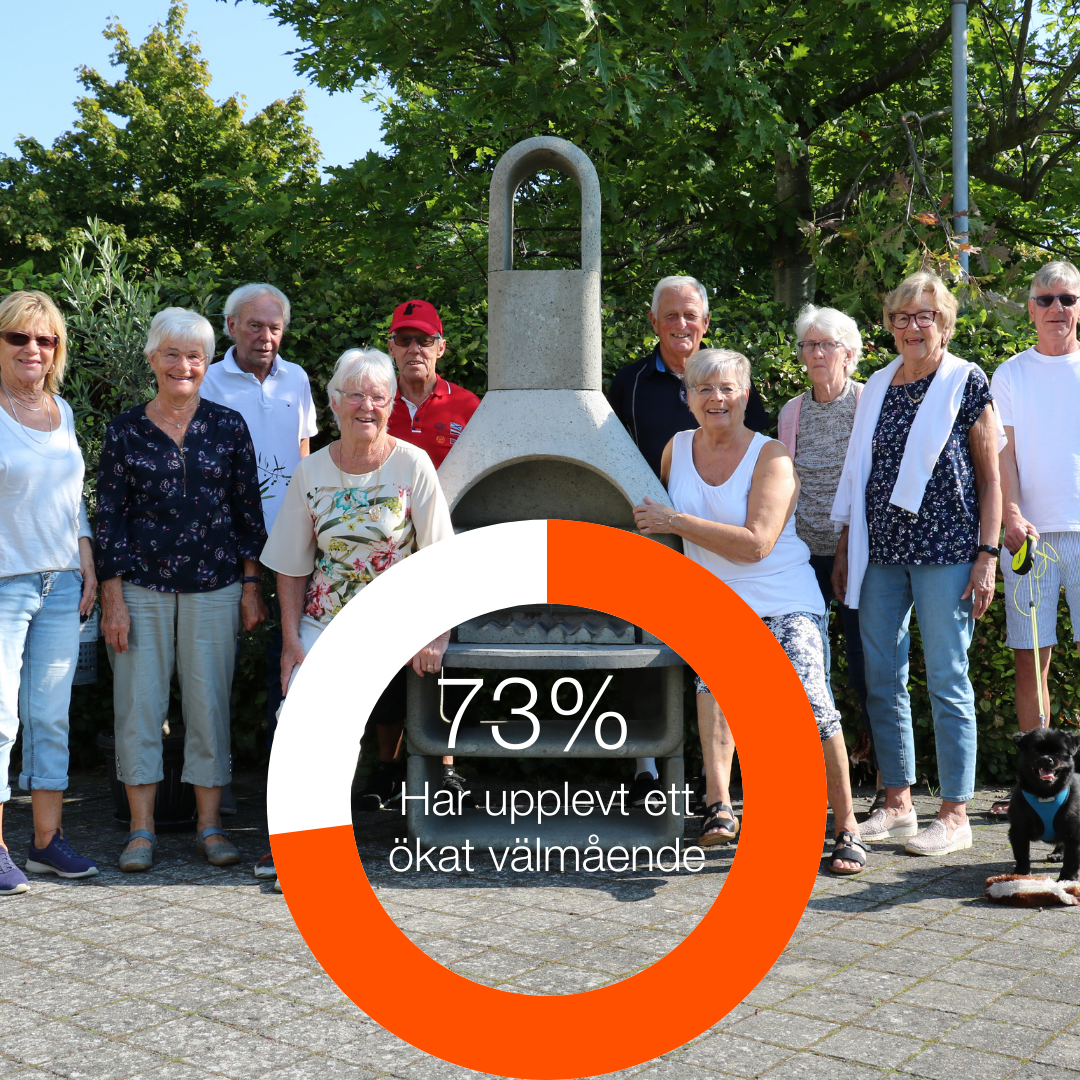 We want to promote mindfulness and real presence
Our ambition is to develop a community feeling in our residential areas with activities that improve the living experience, increase well-being and contribute to both social added value and reduced involuntary loneliness. The investment with a customer ambassador is part of Heimstaden's new concept Heimvaro – conscious presence.
– The digital presence is increasing both within our organization and in society at large. But we must not forget informal meetings, which we believe are of great importance for a sense of well-being. With our customer ambassadors, we want to promote real presence, says Karmen Mandic, Marketing and Communications Manager at Heimstaden.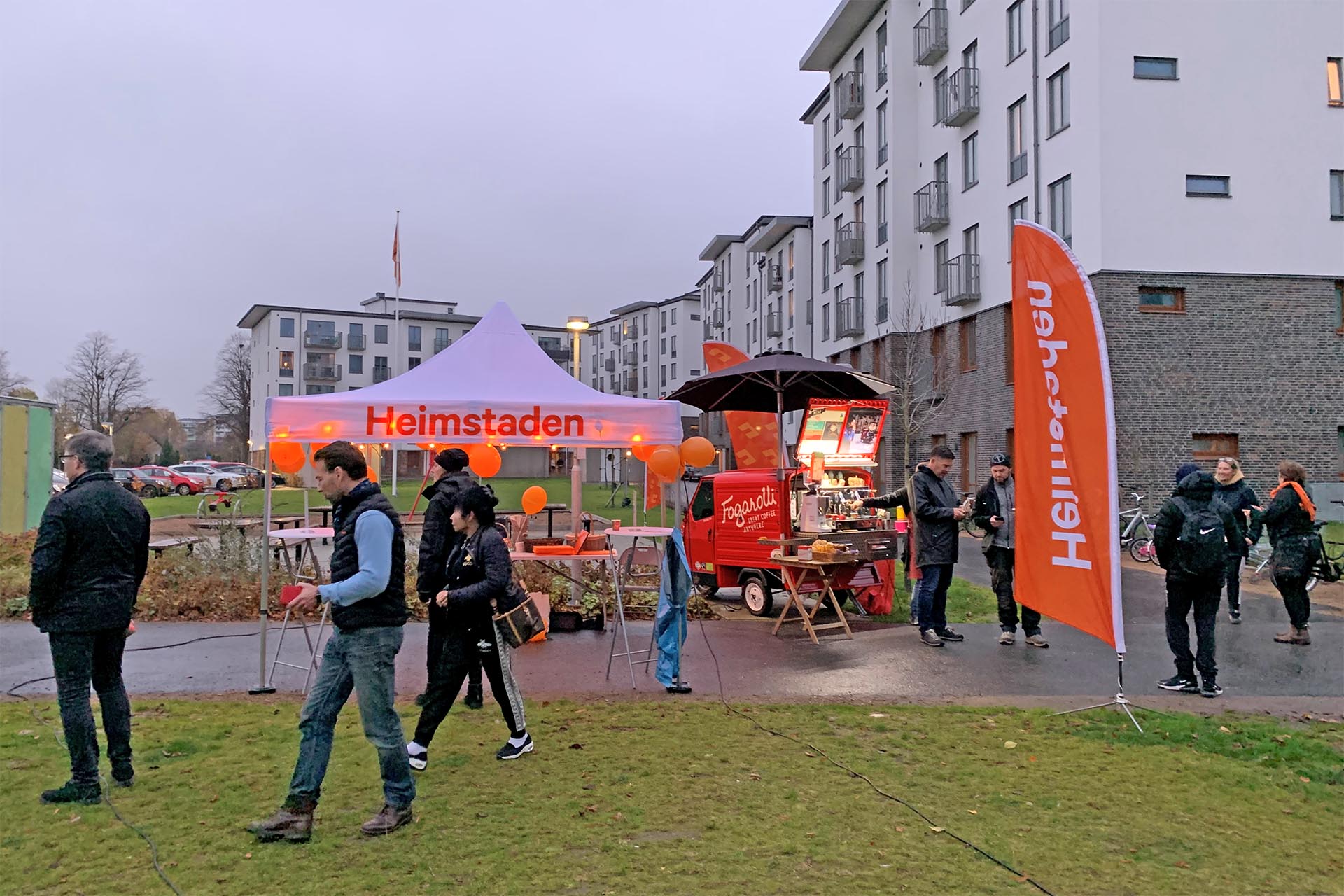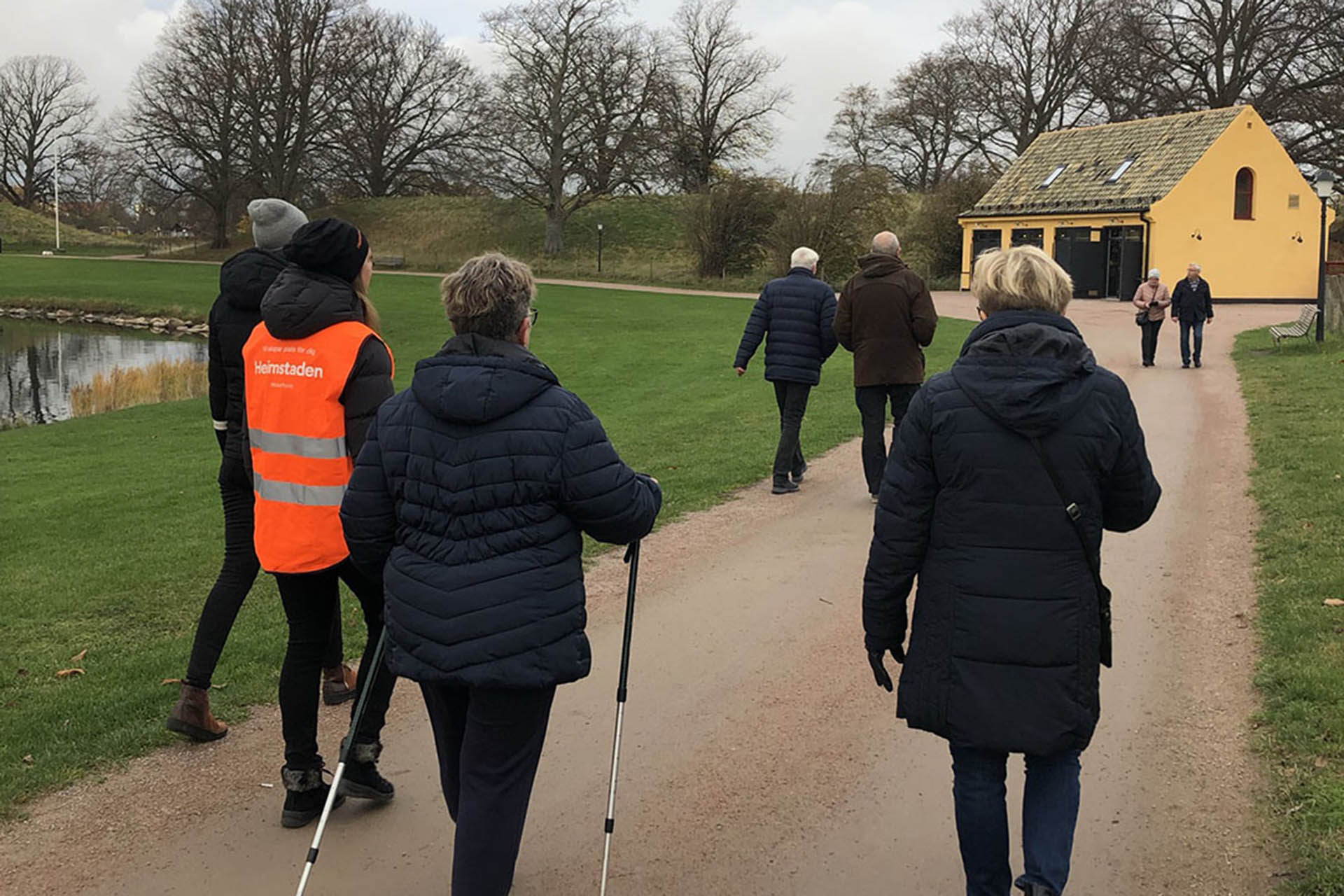 Focus on inclusive meetings
Our goal is to continue to build a sustainable and good relationship with our residents and capture improvement proposals and ideas as well as increase well-being and a sense of safety.
The focus will be on inclusive and recurring "micro" meetings and activities with our residents. It can be a short coffee break, a board game, book circles or entertainment with music. These initiatives allow neighbours to meet and get to know each other, which leads to increased well-being and safety in the area.
We believe that this can contribute to an even better living experience and social added value. For us, it is important that our customers feel that they have a caring landlord who is keen to increase cohesion and well-being in the area.