Smart interior design tips for smaller spaces!
Use the height of the flat and let the bookshelves go all the way up to the ceiling. Put what you rarely use in boxes at the very top.
Let a piece of furniture have two functions. Get a sofa bed and use the kitchen table as a desk as well.
Bright colours make the room feel bigger. Keep walls, ceilings and floors white or bright, if you can. Choose a light sofa instead of a dark one and pick colourful pillows, flowers and small things.
Decorate with mirrors! Mirrors allow for a spacious and open feeling in your home.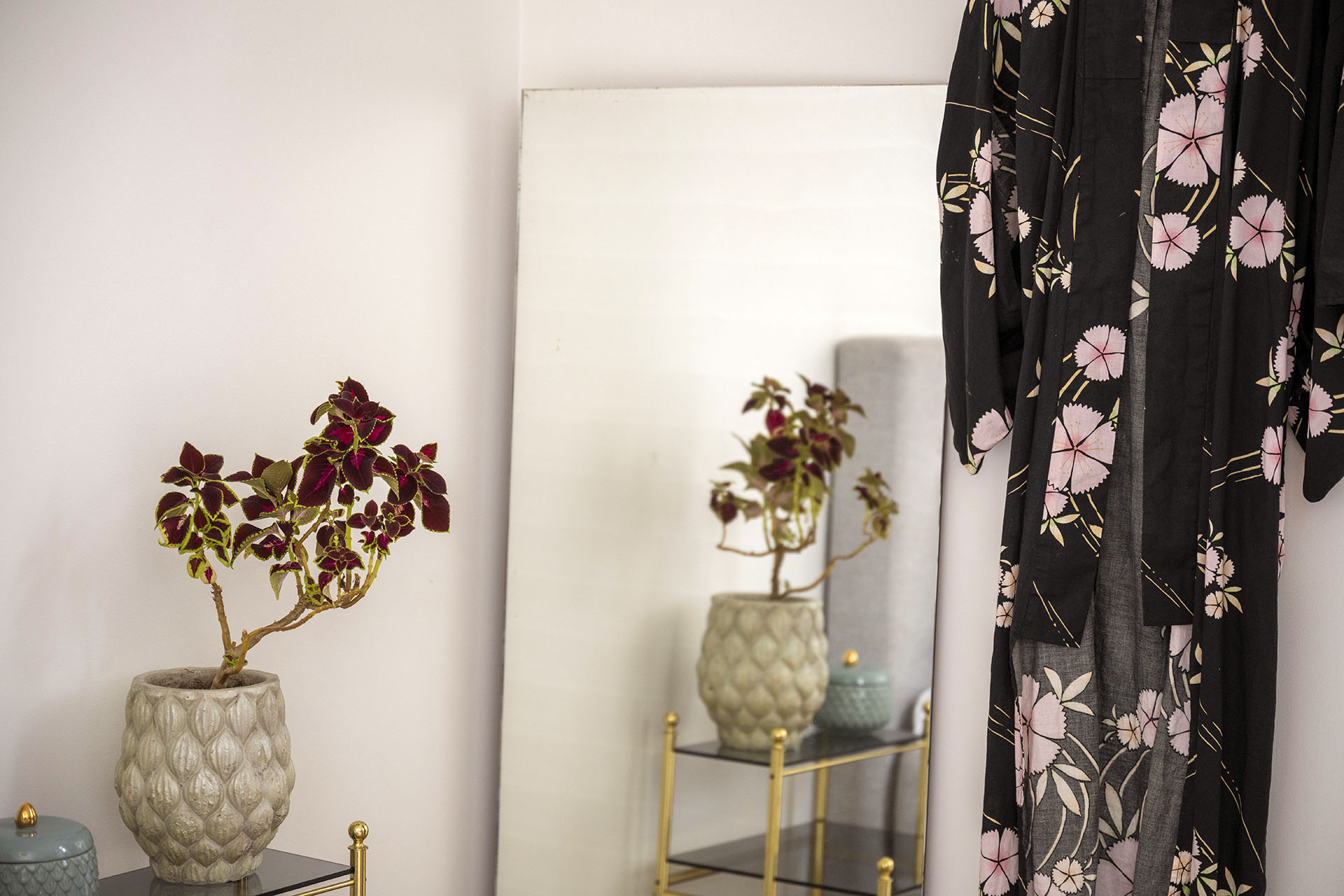 Sleep up top. With a loft bed, for example, a sofa or a desk can fit under the bed.
Create a partition in the room using fabric or a folding wall. That way, you get a secluded place by the bed, for example, or can separate the living room and kitchen.
Stackable stools! If you are short of space and lack seating for your guests, stackable stools are perfect. Take them out when the guests arrive and stow them away after the party.