Tortellini Reggiani is one of many different varieties of ravioli from northern Italy. This one comes from the Emilia Romagna region, which is where Filippo Guizetti grew up.
This recipe comes from his grandmother Marisa, who has been making this dish for over 60 years. "In my family, this is a traditional Sunday dinner and also the dish we eat on Christmas Eve," says Filippo.
⏲️ About 3 hours including preparation – 4 people
Ingredients
4 eggs
400 g of flour (one egg and 100 grams of flour per person is a good rule of thumb for pasta)
300 g spinach and 200 grams chard (alternatively 500 grams spinach)
¼ yellow onion
100 g ricotta cheese
5-6 slices pancetta (optional)
3 tbsp Parmigiano Reggiano
2 tablespoons breadcrumbs
Salt and pepper
Pasta
Mix flour and eggs and knead by hand, until the dough is soft. Spray some water on the dough if it feels too dry. Leave the dough in the fridge for 30 minutes.
Filling
Boil spinach and chard. Then squeeze the mixture to form a little ball, squeeze out as much water as possible. Chop the spinach and chard mixture into thin pieces.
Finely chop the onion and fry in olive oil. Add the chard and spinach mixture and pancetta (optional) and fry until the pancetta is cooked. Pour the contents of the frying pan into a bowl and add the ricotta cheese, Parmigiano Reggiano and breadcrumbs. Add salt and pepper and mix it.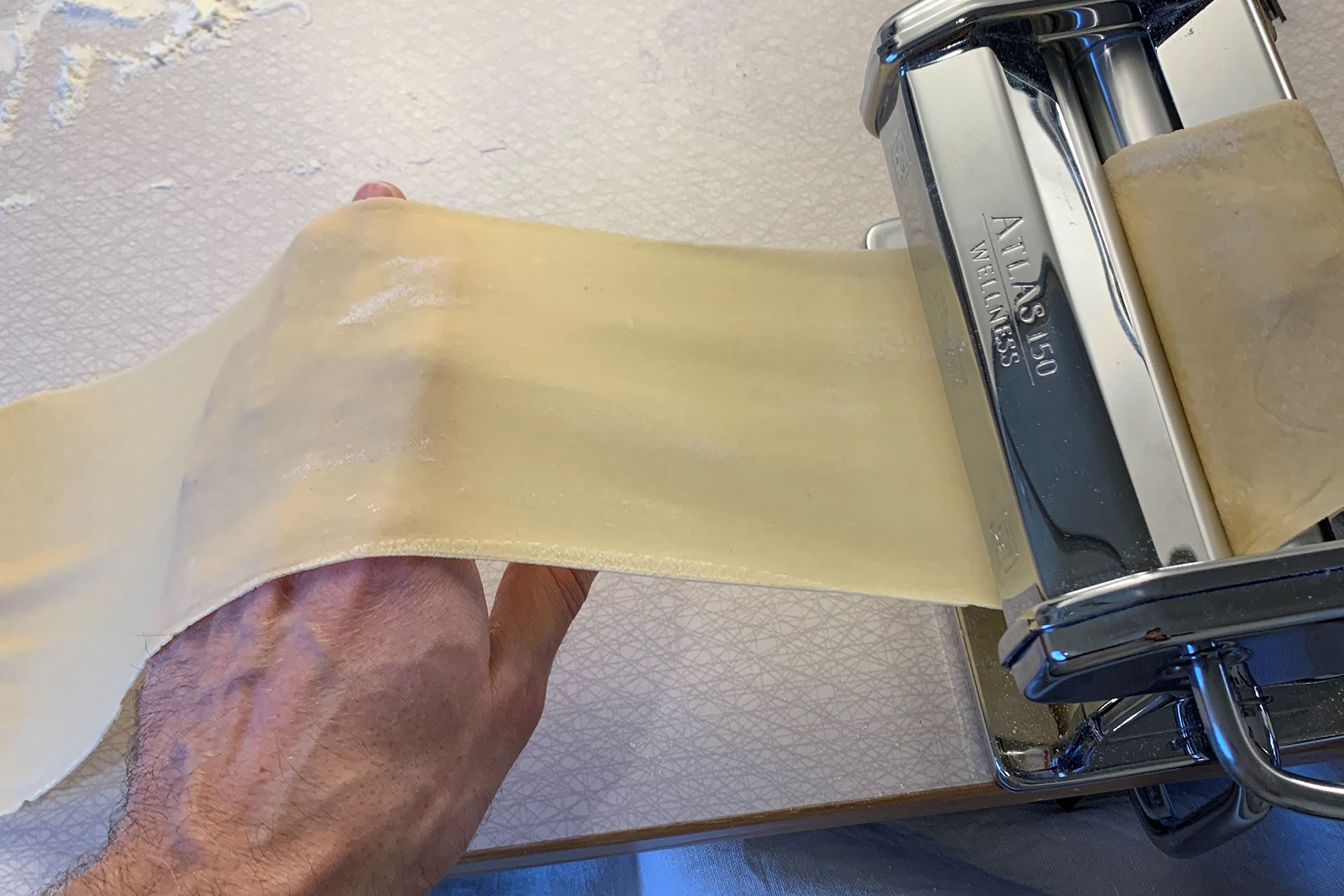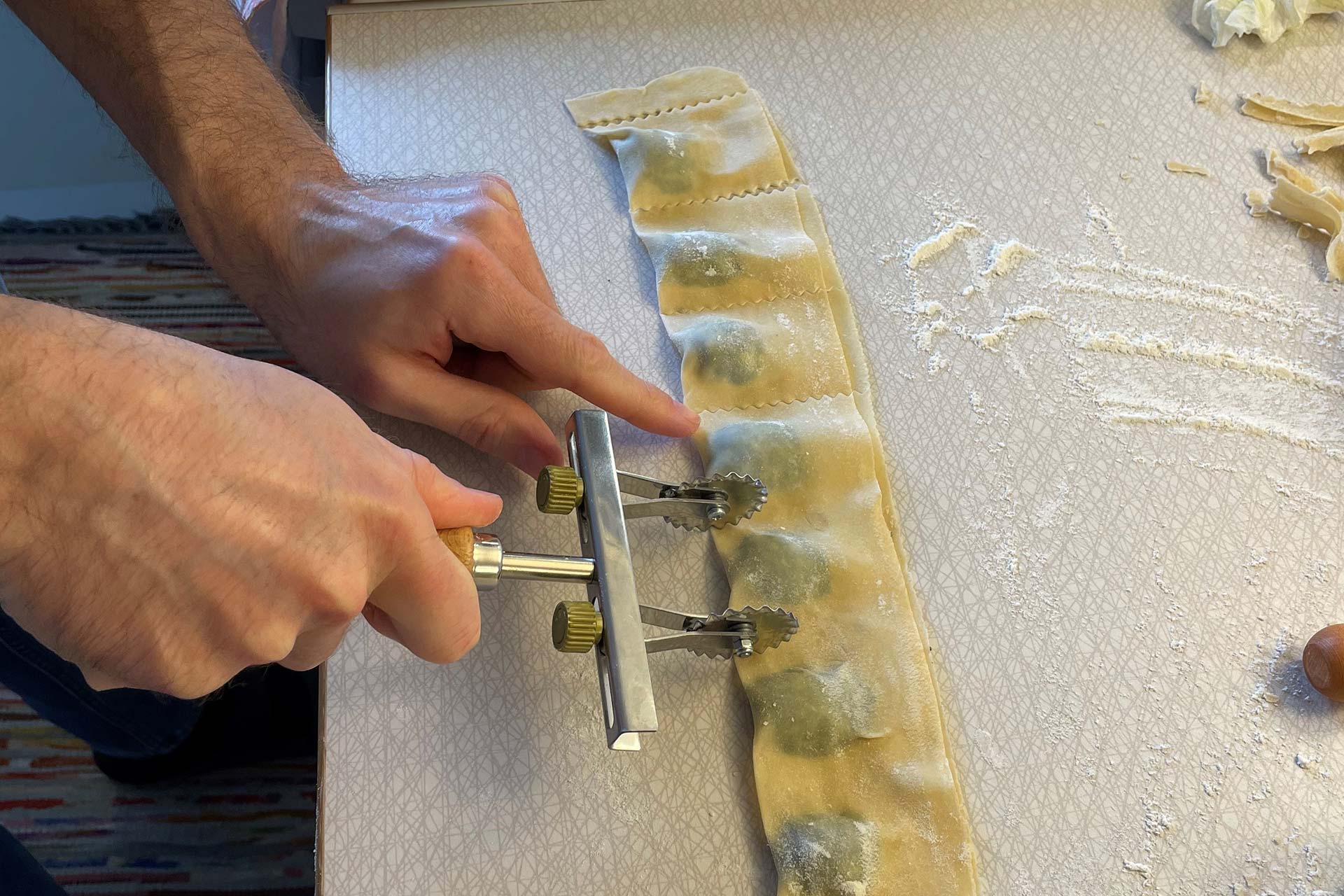 Make tortellini
Take the dough out of the fridge and roll out thinly or use a pasta machine if you have one. (If you have a pasta machine, you want to get to step seven.) If you are unsure, you can google for detailed descriptions on how to use the pasta machine. When the pasta has reached the desired thickness, cut long "strips" at a height that is twice as large as the final size of the tortellini. Take about half a teaspoon of filling and shape into a ball and place it on the dough just below the middle. Repeat for the entire length of the strip. Fold the strip over itself and try to push the air out with your fingers to make the tortellini denser. Cut to get the tortellini.
Boil water in a saucepan with plenty of salt. Add the tortellini and cook until they float to the surface. (It usually takes 2-3 minutes). Serve with butter and grated Parmigiano Reggiano.
Enjoy!