Hello, Madeleine Landley, who runs one of Sweden's largest food blogs, Landleys kök (Landley's kitchen), and who has also just released her second cookbook, "Allt i ett-rätter" (Everything in one pot).
What are your best tips for reducing food waste?
– Many people throw away food that has passed its expiration date out of habit, but the expiration date only indicates how long a food is expected to retain its quality. That is, how long taste, crunchiness, colour and texture are optimal.
Crème fraiche and cream are some examples of foods that often last at least a month after their expiration date. Check, smell and taste the product. If that's okay, it's fine to eat.
– Another tip is to use the freezer. More things than you imagine can be put in the freezer. I usually chop vegetables that have gone soft, shred leftover sandwich toppings and grate cheese, and freeze it all in bags. Crème fraiche, cream and milk can also be out in the freezer, just like that.
– People often cut off more than necessary on vegetables. For example, many people throw away the green on leeks, which is just as big a part of the leek as the white part. The leaves of many vegetables can also be used, for example carrots and beets, as well as leaves and stems of cauliflower and broccoli. Maybe you just need to peel the broccoli stem first.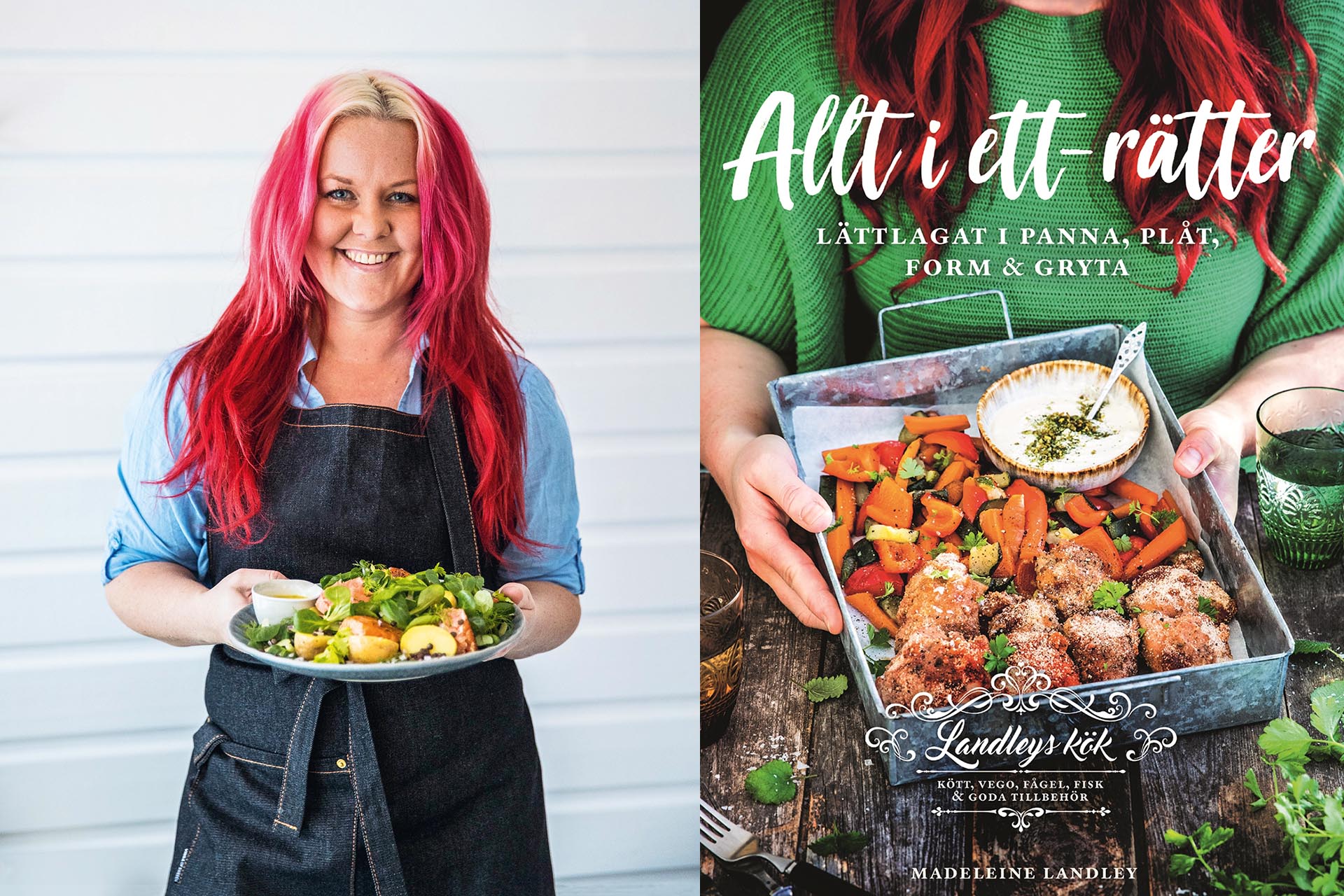 How can you reduce waste when shopping?
– Buy canned and frozen foods. They last much longer, and you avoid the stress of having to cook them at a certain time.
Which leftover is your favourite?
– Potato au gratin is one of my favourite leftovers. I often make a little more than what is needed and add whatever I feel like. It's great with meat, fish, chicken and veggies. I also think potato au gratin is one of the potato leftovers that is best when reheated.
What are the usual leftovers in your home and how do you use them?
– We throw away very little food and there is rarely anything "left over" at home. Sometimes the vegetable boxes at the bottom of the fridge end up containing things like pepper halves, broccoli stems, half a zucchini. I usually chop them up and make a good au gratin or a stew.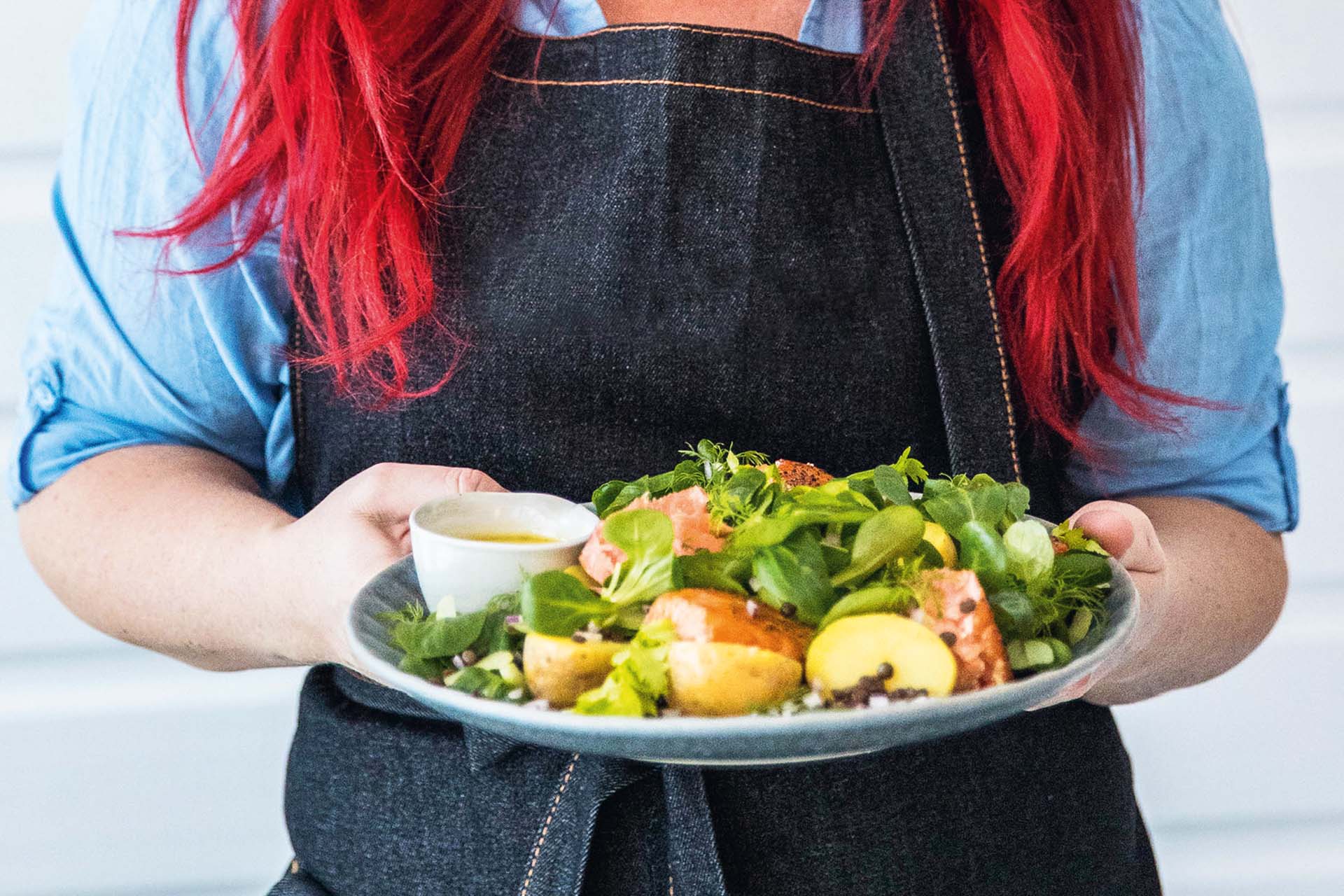 How can dishes made in one pot help reduce waste?
– Typical all-in-one dishes are soup, au gratins, pasta and stew. It's very waste-smart food because isn't noticeable if the ingredients aren't at the freshest anymore.
Tell us a little about the thoughts behind your new book!
– "Allt i ett-rätter", which is my second cookbook, offers simple and easy recipes that are suitable for both weekdays and weekends, all year round. They are suitable for everything from large families to small and busy households. If you have leftover ingredients at home, just replace them with one of the ingredients in the recipe.
When I was writing the book, several of the dishes were so easy to make that I found myself wondering "was it that quick?". It doesn't have to be complicated to cook a nice and filling dinner.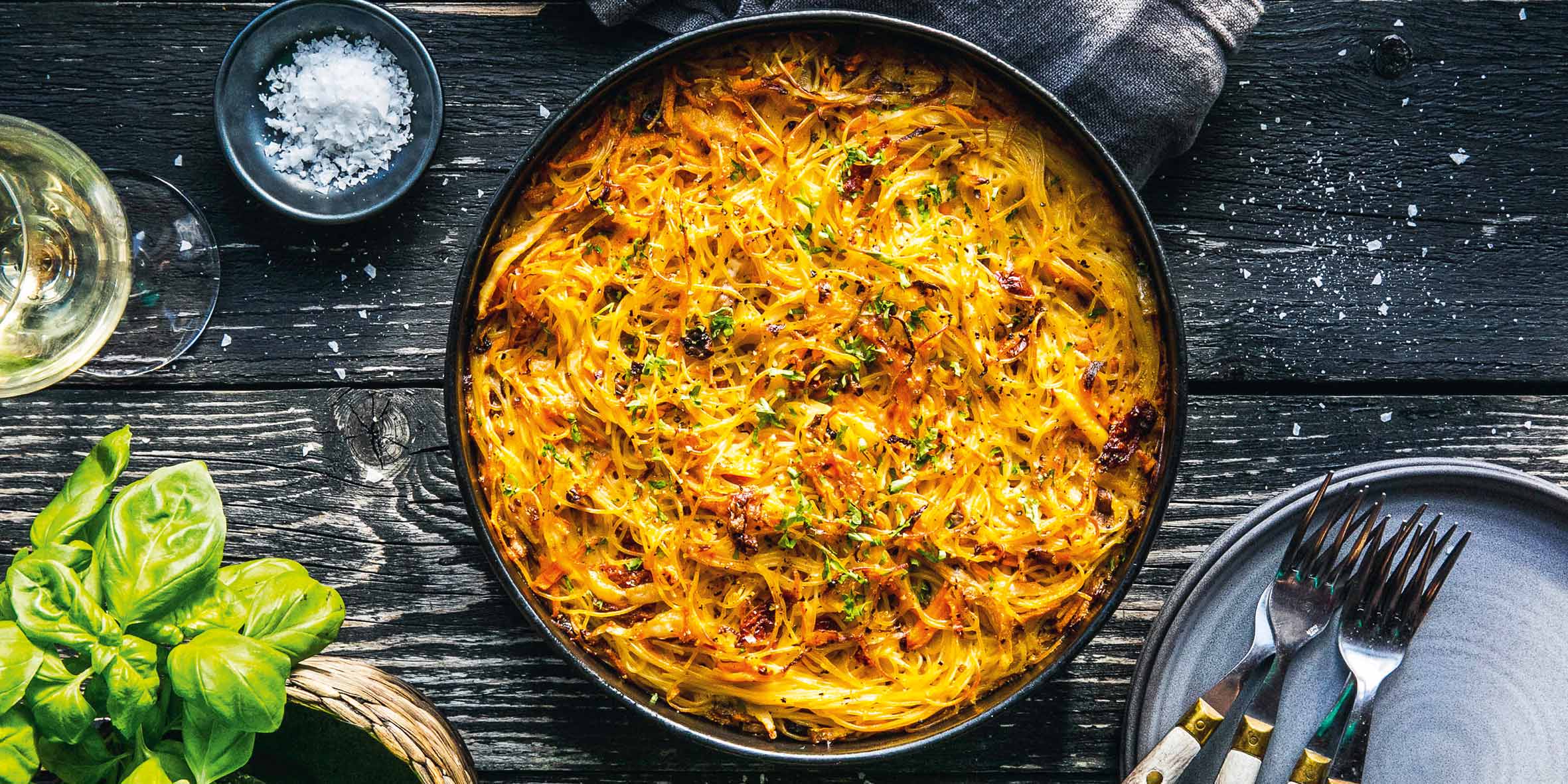 Spaghetti au gratin with butter-fried cabbage, mushrooms and sun-dried tomatoes
Recipes from the book "Allt i ett-rätter" by Madeleine Landley.
4–6 people
Spaghetti au gratin is a more fun variant of a classic pasta au gratin. Instead of shaped pasta, you take spaghetti, which gives a slightly different texture.
Ingredients
350 g of cabbage
2 carrots (about 400 g)
butter
1 tablespoon apple cider vinegar
salt, black pepper
150 g fresh mushrooms
1 yellow onion
2 cloves garlic
250 g thin spaghetti, for example capellini
½ red chili fruit
8 sun-dried tomatoes in oil
Mix for baking
5 dl cream
4 eggs
salt, black pepper
2 tablespoons tomato puree
This is how you do it:
Heat the oven to 200 degrees. Shred the cabbage.
Peel the carrots, if they are dirty, and grate them.
Let some butter melt in a frying pan and add the cabbage. Fry for a few minutes so that the cabbage softens and gets a little brown.
Add the vinegar and let it simmer. Add the carrots and mix with the cabbage. Fry for a few more minutes, salt and pepper, and then put everything in a large over-safe dish.
Clean the mushrooms and slice them.
Peel and slice the onion.
Peel and chop the garlic.
Put the mushrooms in a frying pan on medium temperature and let them fry for a few minutes. Add salt and pepper.
Then add some butter and the onion and garlic.
Fry everything for a few minutes until the mushrooms are getting a little brown and the onion is soft.
Put it in the dish.
Boil the pasta but subtract one minute from the stated cooking time. Turn off the water and rinse the pasta in cold water. Cut the spaghetti into smaller pieces.
Put it into the dish.
Chop the chili, slice the sundried tomatoes, add and mix it in.
Mix cream with egg, salt, pepper and tomato purée.
Add to the dish and bake at the bottom of the oven for 35 minutes.