Anna Pertell has been working as a social coordinator in Växjö since 1st of March. She handles social aspects when it comes to our houses in the region, which, in addition to Växjö, entails Värnamo, Ljungby, Karlskrona and Vetlanda. Her focus is to promote well-being and a feeling of safety in our homes.
– Among other things, it's my job to strengthen relationships, both to our residents and between them. I help resolve conflicts between neighbours, I take care of smaller issues, check illegal subletting and complaints and handle legal matters. I cooperate with other authorities such as the Police, the Social Services and the Enforcement Authority.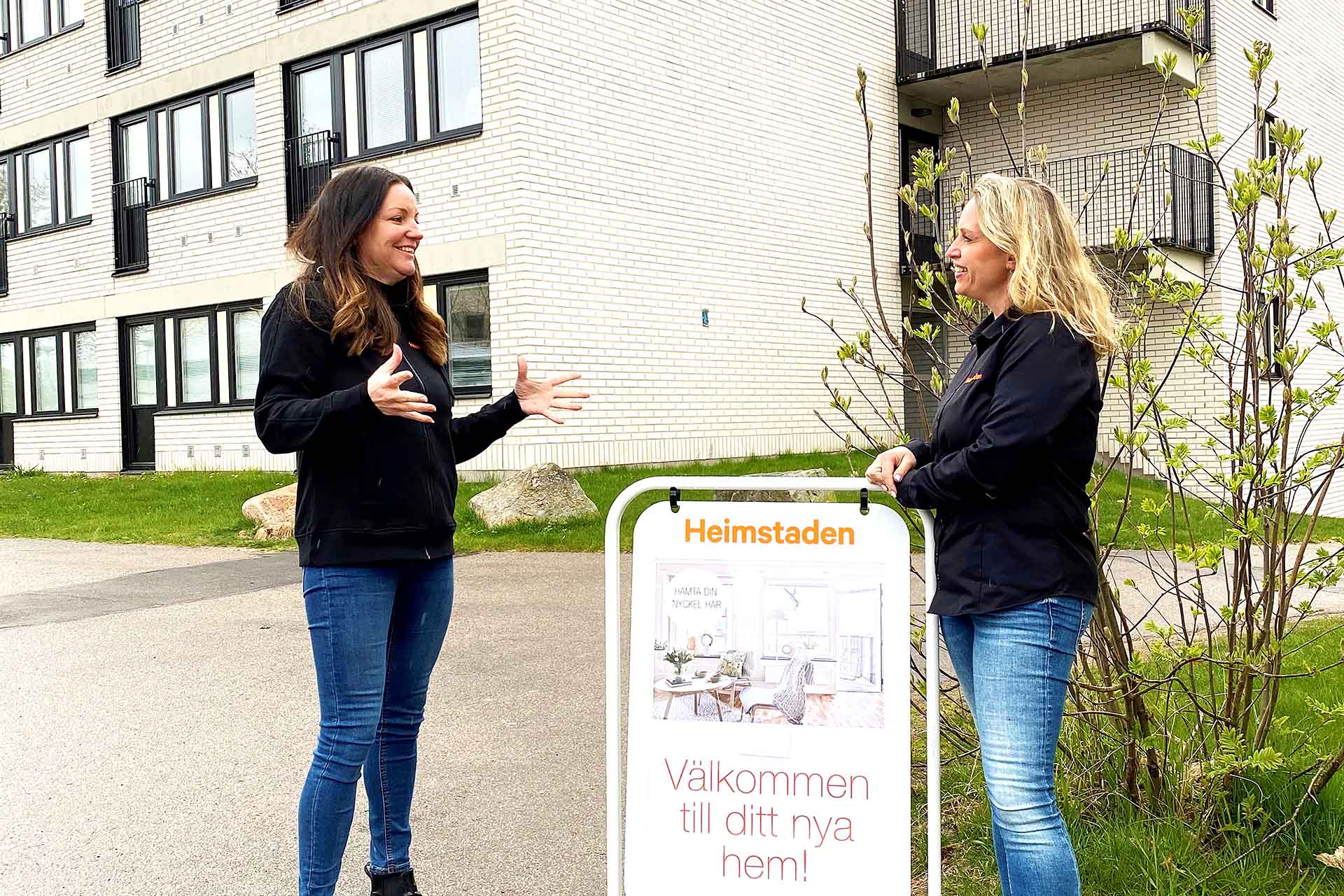 Call for support
As a resident, you can contact Anna yourself if you have thoughts about social issues connected to your home, such as security and well-being or complaints and disturbances.
– But also if you need support yourself or if you are worried about another tenant. I can guide people both internally and in connection with other authorities. You can call me for help and support for further contact with the concerned authority, says Anna.
She has previously worked in the social services in various roles, as a consultant and project manager in organisational development and as a student coordinator for student healthcare issues. Now she is one of six social coordinators at Heimstaden and in Växjö the position is new. Anna looks forward to driving and developing the work with social issues in line with Heimstaden's vision of simplifying and gilding our residents' lives through friendly homes.
– Since the service is located in other regions, I will not fully reinvent the wheel, but highlight good examples and implement work processes in our area. Right now, I am in a mapping phase where I review the needs that exist in the places in which I operate.
Creates events and activities
Anna's experience has taught her that conflicts that arise between neighbours often stem from lack of communication between the parties. And Anna can help.
– My work is characterised by genuine care for our residents. I listen and always want to try to understand the basic cause of a problem, to find a solution together. Anna will also work preventively with security and well-being in our homes.
– Together with the admin staff, I will arrange events and activities that can create added value for our residents. We don't expect everyone to be best friends, but we want to promote neighbourly cooperation based on security and trust.