At Frida's place
– Heimstaden got me started. I became a Heim Gardener, got some bags of seeds and just started, says Frida Höfling.
Now, her windowsill is covered in pots where plants are sprouting. She has planted tomato seeds in a tin that once contained cocktail tomatoes and nectarine pits in a terracotta pot, while geranium plants fill the air with the scent of citrus.
Folklore is close to her heart
Frida, who is a musician and has loved folk music all her life, believes that the interest in growing things herself is a natural part of her personality.
– I really care about handicraft skills that are slowly disappearing. I dream of my own little house in the woods where I can grow most of my food myself, says Frida and tells us about a memory that inspires her.
– I studied music in Norway and lived on a farm where the owners were partly self-sustained. They had 90 goats that they could milk and that came when called.
Also when it comes to music, Frida likes older things. She can play both the Norwegian Hardanger fiddle and the Swedish cowhorn. She and her colleague in music, Emma Engström, form the duo "232 Strängar" (232 strings) that performs new and traditional folk music.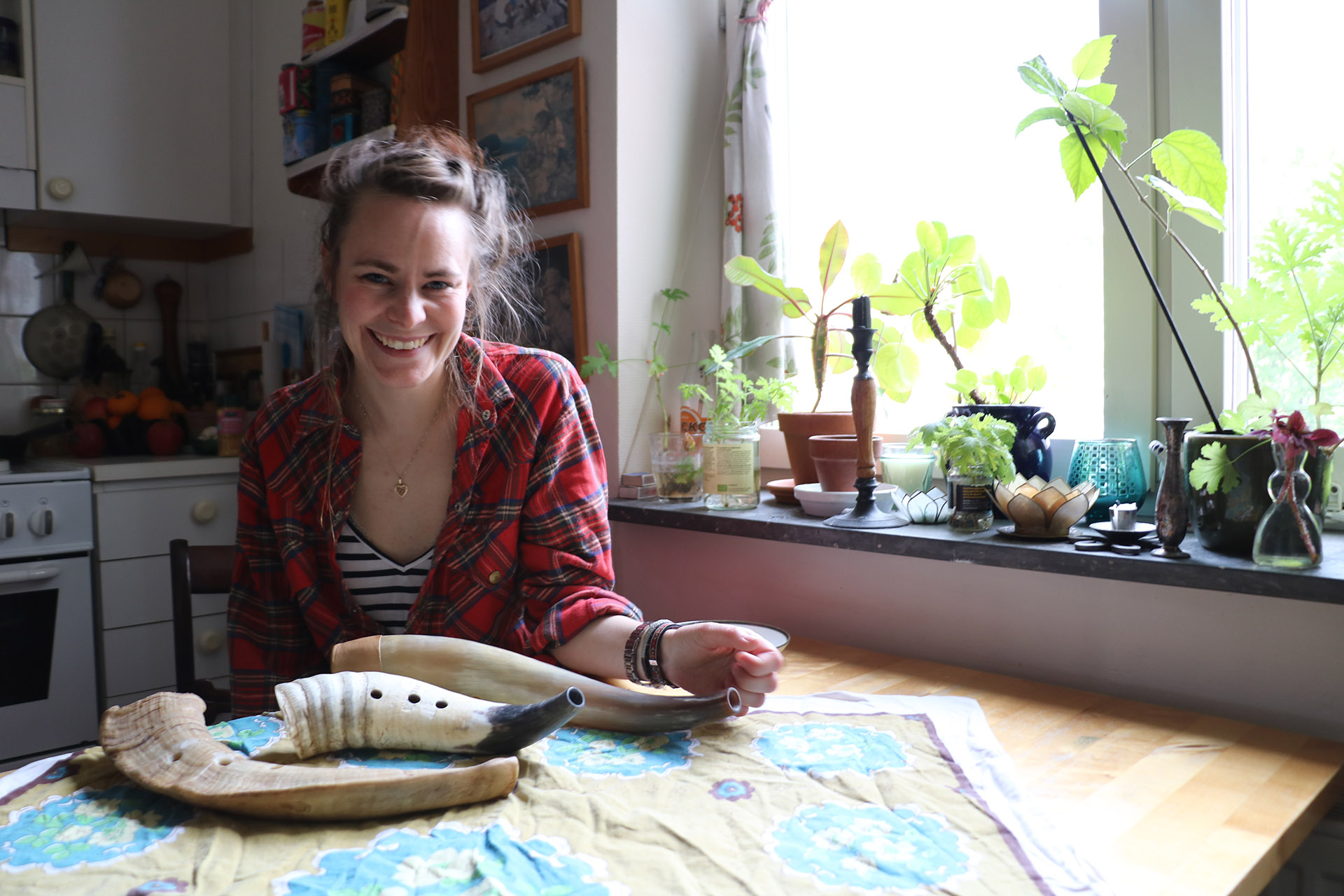 Edible plants on a small scale
When they have many concerts and Frida is out travelling, her plants find their way into the bathtub.
– So far, they have survived. I'm not a professional gardener, I just try different things out.
And even if Frida doesn't have any pallet rim or a balcony, she is practicing a lot, on a small scale, to prepare for her dream of gardening tons of vegetables.
– I have a lot of tomatoes, chili and herbs. They are easy to take care of. And it's so nice to be able to pick your own tomatoes in the summer months!