Refurnish
An easy way to create a quick change in your home is to refurnish. Rotate or move the kitchen table, change the place of your lamps, test and see if the living room rug fits in the bedroom and the blanket that was lying on the sofa might be a beautiful bedspread? Dare to challenge yourself and just try things out.
Lack of space in your home? Fitting everything you own in a small space can sometimes be a little tricky. Read our tips on how to decorate a small home.
Create a picture wall
A decorative picture wall can create a brand-new feeling in your room. Start by finding inspiration and the paintings and motifs you want on the wall. Combine art, old posters and personal photos.
Tip! Instead of hanging the paintings, you can just lean them against the wall. A perfect alternative if you want to avoid a lot of holes in the wall.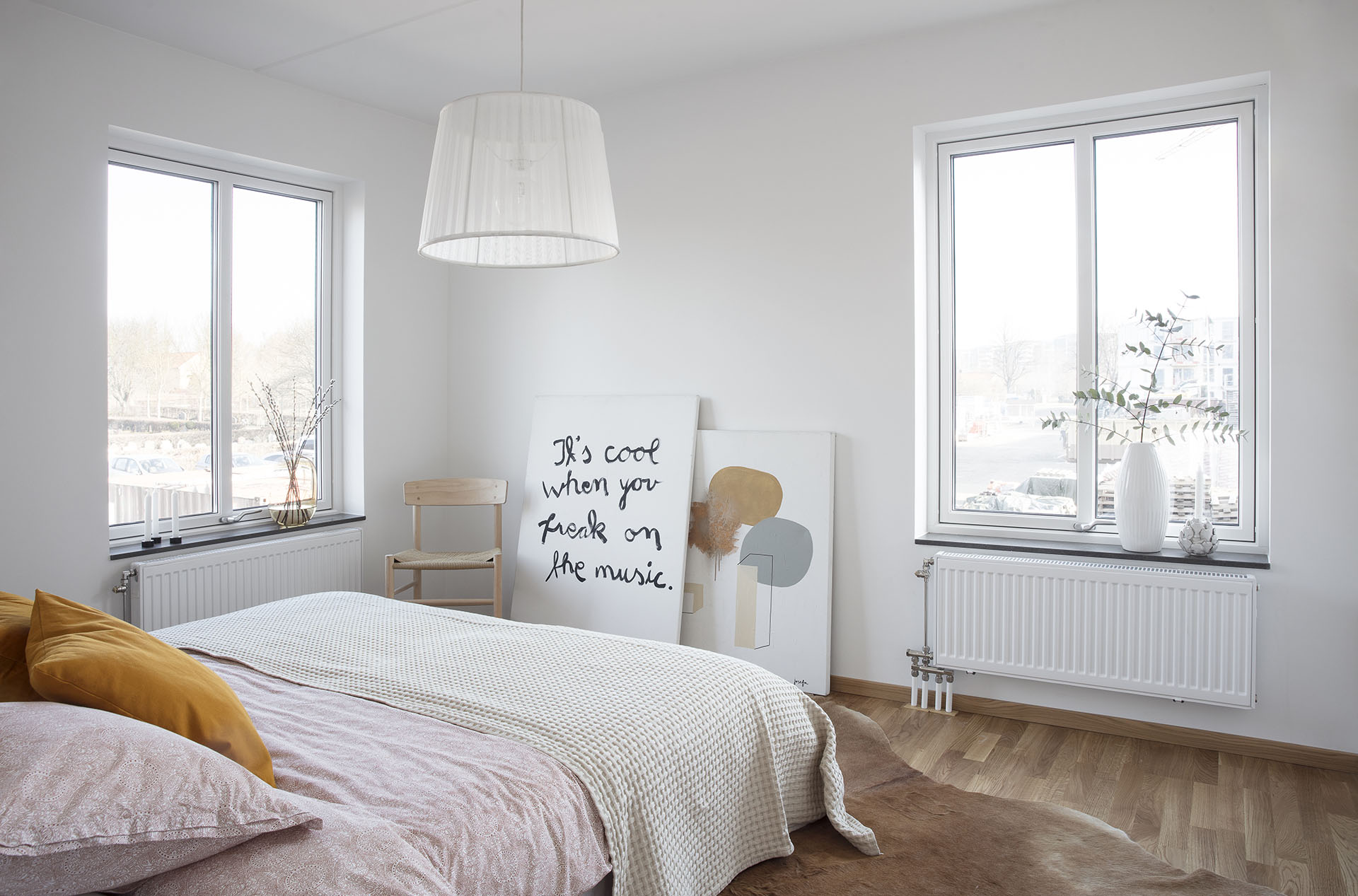 Decorate with plants
Plants and flowers have been trendy for a long time. Decorate and fill your home with green, beautiful potted plants that create a better indoor environment and make us feel better.
Let the plants get some space in your home. Feel free to place the plants together – preferably in different pots – for a great result. One tip is to use pedestals of different heights for a more dynamic look. Just try things out.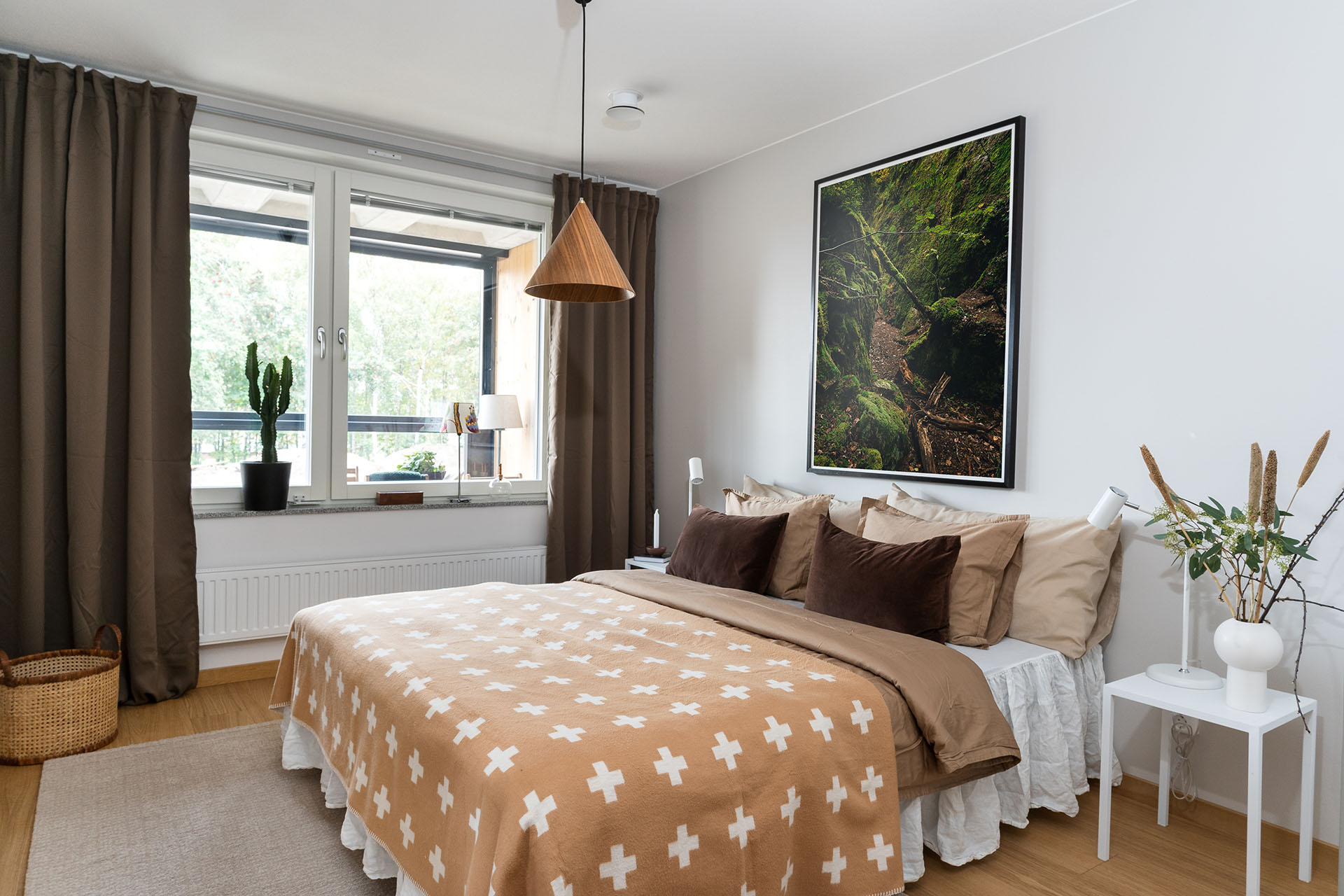 The bathroom
A new soap dish and some lovely towels in beautiful colours can take your bathroom to a whole new level. The shower curtain is a detail that many of us forget, but it can really make a big difference. Most of the time, our bathrooms have a white and light base, so take the opportunity to add a little colour to the room through your towels and shower curtain.
Tip! Don't forget to wash your shower curtain regularly to avoid unpleasant odours and bacteria in your bathroom.
Bring some luxury into your bathroom and decorate the sink with some flowers in a beautiful vase. If you like green plants better, a snake plant is perfect on the bathroom shelf.
Textiles
New curtains, a soft plaid or some fresh cushions – you can easily update your home with small means. During the autumn and winter, a rug for cold feet is perfect.
Build your own headboard
An easy way to renew and create a soft impression in the bedroom is to make a headboard. With the help of an MDF board, foam rubber and some fabric, you can build a headboard that gives the bedroom more character.
What to do:
Start by measuring how wide your bed is and how high you want the headboard to be.
Cut an MDF board to the correct width and height.
Find the fabric you want for your headboard. There are lots of wonderful materials and patterns to choose from, so just choose and find your favourite.
Then dress the MDF board with a little wadding that you find in your nearest fabric store.
Then take your fabric and cover the entire front and staple it to the back. Don't forget to tighten the fabric properly.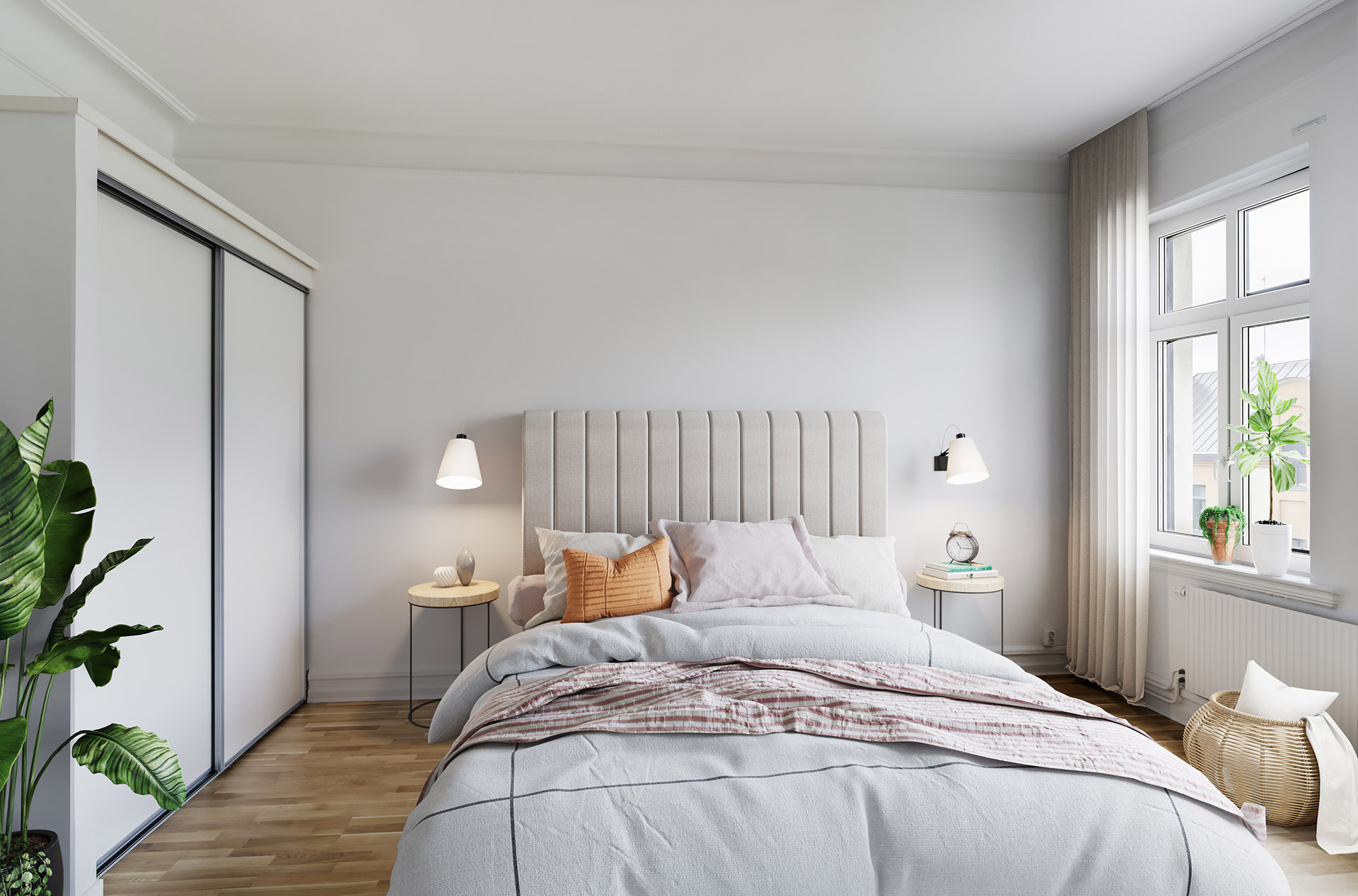 The children's room
Create a change in the children's room with a dreamy bed canopy, soft textiles and a nice rug.
It is not always easy to predict what a fast-crawling baby or a one-year-old on two small wobbly legs may experience. Or curious three-year-olds, for that matter. A tip is to get down to the same level as the child to understand what they see – and reach.