The architect Peter Boisen is a well-known name in Ystad
Many Ystad residents know the architect Peter Boisen (1836–1908). He has left his mark on the city with many buildings. Ystad Theatre and Ystad District Court are two of the better known.
When the literary scholar Ivo Holmqvist moved into what he was told was a "Boisen house", he became curious about the architect and wanted to find out more about him. It turned out that he had to do some digging and the result from his research became a book. In "Peter Boisen, dansken som präglade Ystad" (Peter Boisen, the Dane who characterised Ystad), he writes about the Danish architect and his career.
– He worked himself almost to death, says Ivo Holmqvist. who was surprised at how much Boisen has actually achieved, not only in Ystad but in the whole of Skåne. He designed everything from industries, block of flats, private villas, churches and chapels, to railway stations, commercial buildings, hospitals and several official buildings, such as courthouses and town halls.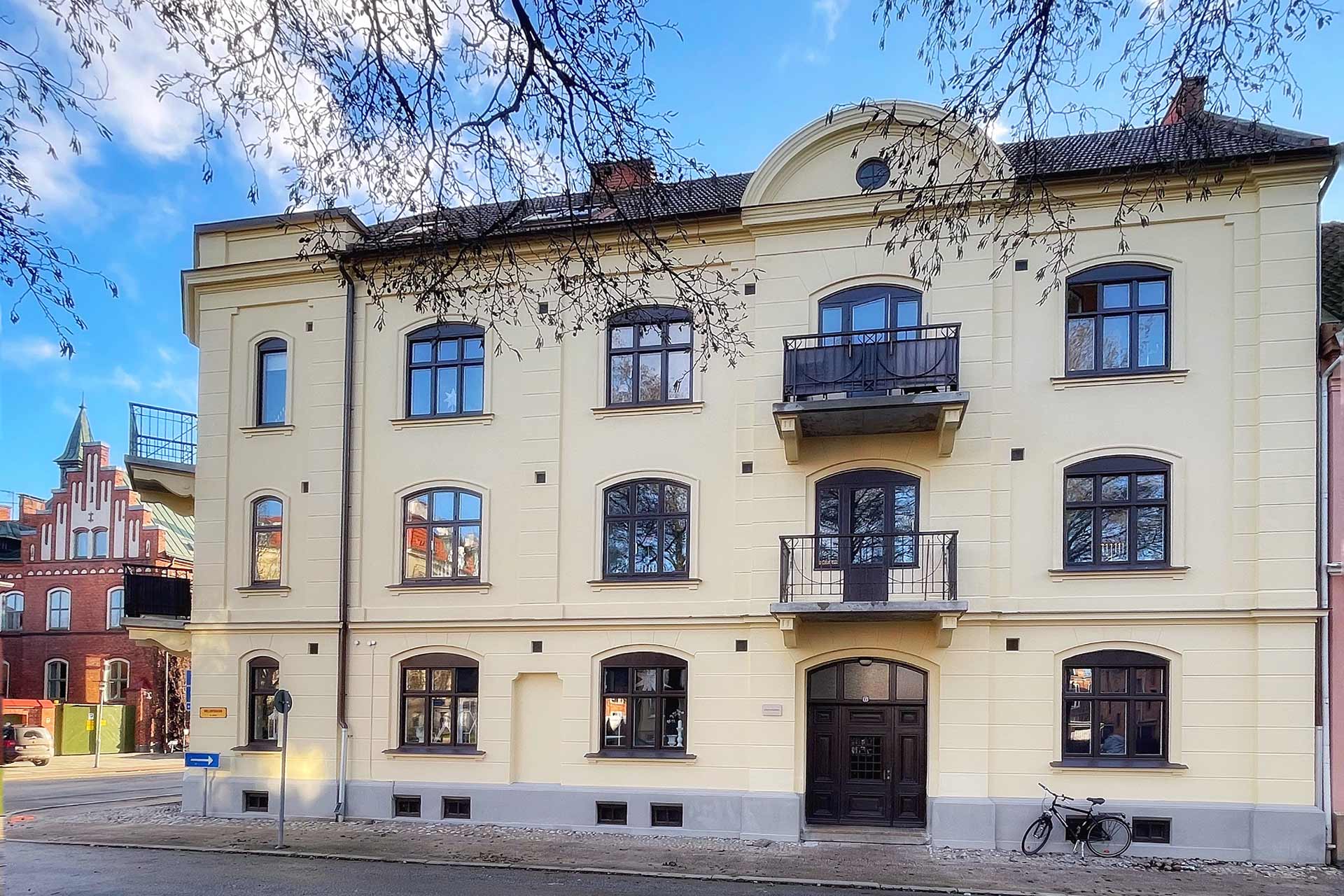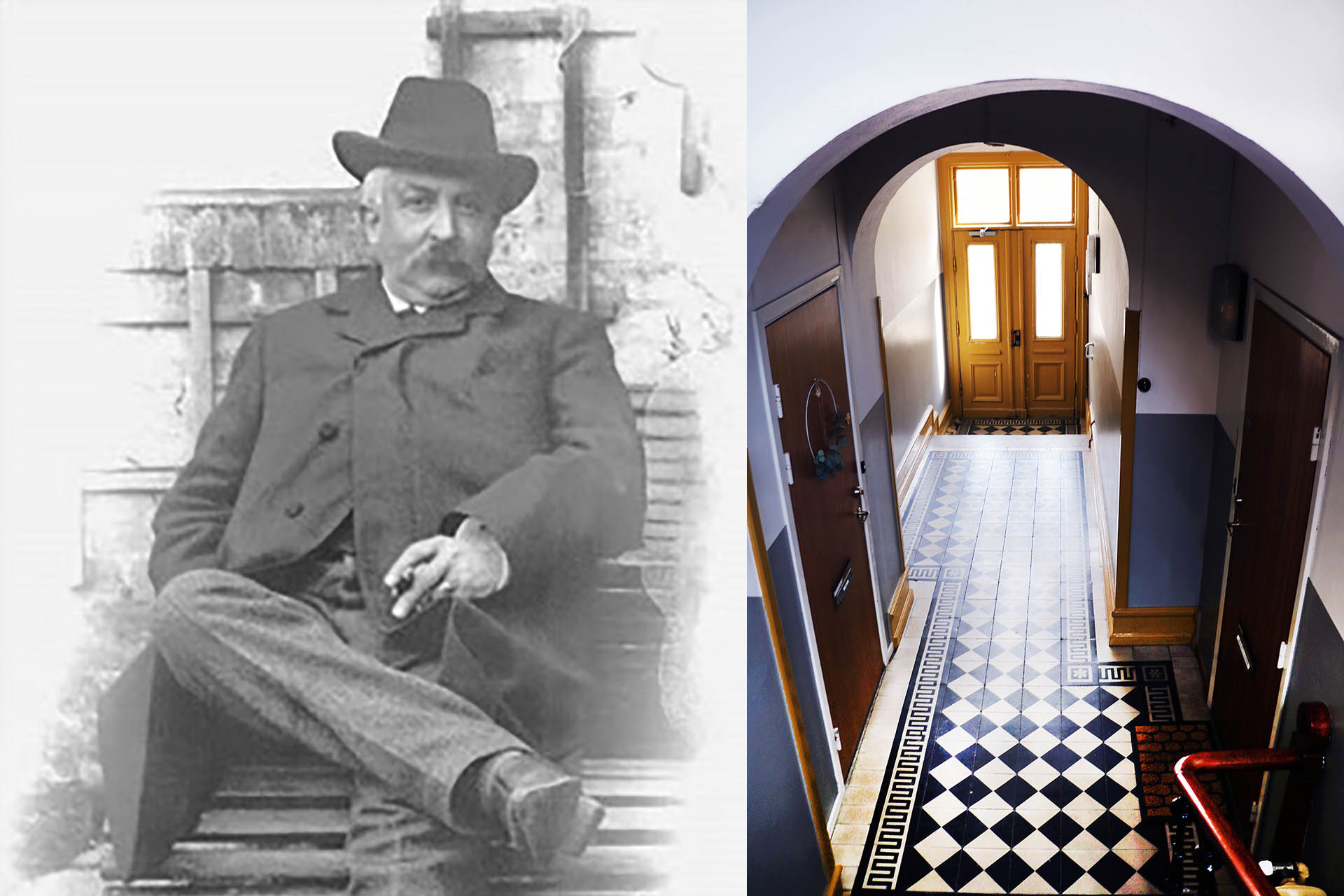 A teacher of sketching
At the same time, he was a teacher of sketching at the city's educational institution and at Mandelgren's handicraft school in Ystad.
Peter Boisen was born in Denmark, the son of the parish priest Lars Boisen. He studied architecture in Copenhagen and moved across the strait to Ystad as a young architect, where he became a city architect. After the Ystad city fire in 1891, he designed many of the city's public buildings, villas and blocks of flats.
Heimstaden's property Östen 4 on Tingsgatan 4 / Bollhusgatan 14 in Ystad is one of the latter. It was built in 1905.
– Östen 4 is one of his finest blocks of flats. He built for the rich bourgeoisie, says Ivo Holmqvist.
Newly renovated façade
In the autumn, Heimstaden renovated the façade in the original style, in collaboration with city antiquarian Karl Ekberg and Citymåleri in Malmö.
Peter Boisen died of the flu in February 1908.